Paper Plant in a Pot Kit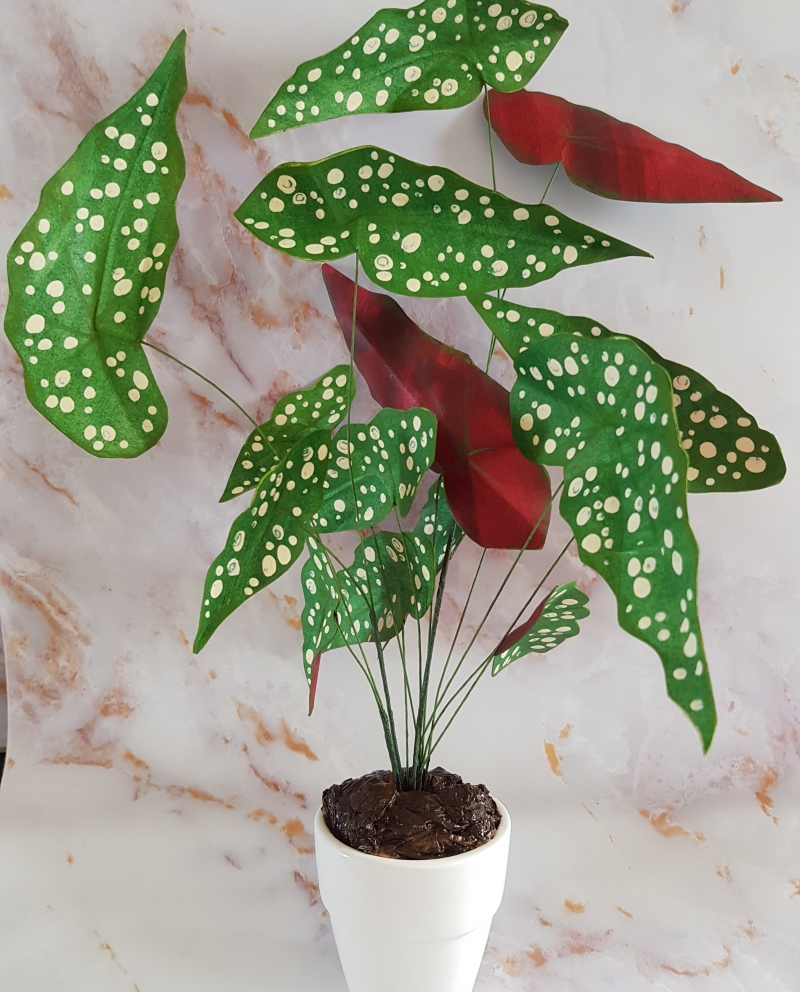 Click an image to enlarge
Introducing our Paper Plant in a Pot Kit. In this kit you will learn how to make this beautiful paper Begonia. You will prepare the papers, cut and mould the leaves and present it all in a little ceramic pot.
As always with Wild & Green, our kits are influenced by the natural world. I have playing about with paper plant designs for a few months but when I saw a Begonia plant recently it clicked and the project practically made it self. Plus, the extra bonus with this is that it is a beautiful plant that you can't kill, or need to worry about putting it in a spot it won't like and the only time it will need water is when you are painting it. Win win!!! So why not treat yourself to this gorgeous forever plant.
In this Project kit.....
* Detailed instruction booklet
* Bespoke template sheet
* Tins of bespoke acrylic paint
* Paper covered wire
* Sponge applicator
* Ceramic pot
* Small paintbrush
* PVA glue
* Textured papers
* Tissue paper
* HB pencil
So get cosy and make some time to create this beautiful project. Enjoy!
Discount code
All online payments are handled securely by PayPal.