Perfect Print Project Kit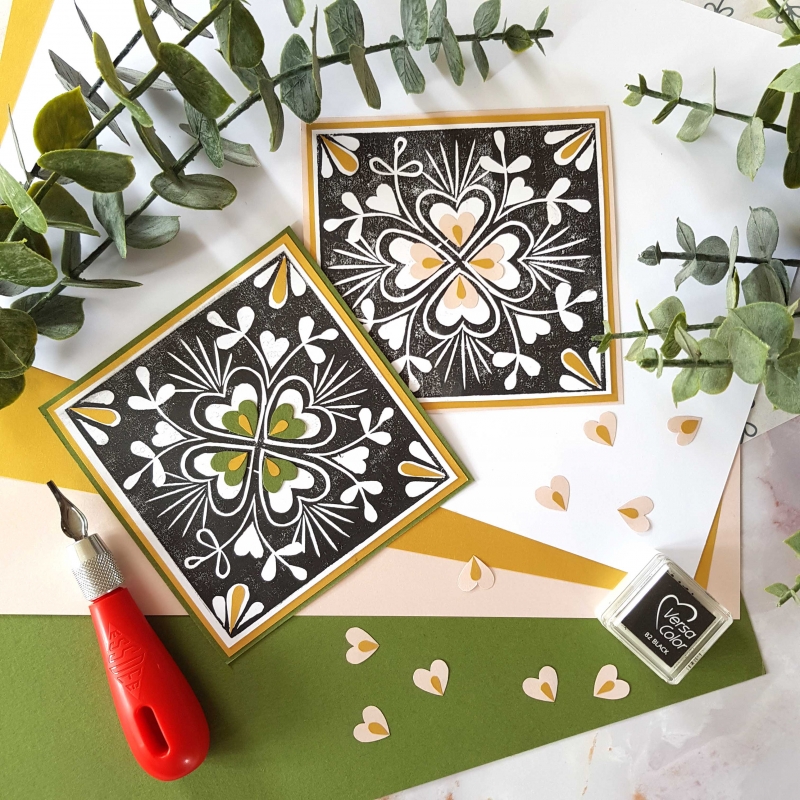 Click an image to enlarge
Introducing our Perfect Print Project Kit. In this kit you will learn how to draw, cut and print these gorgeous designs. As always with our kits they are jam packed full of high quality materials alongside our detailed instruction booklet, which guides you a stage at a time until you too have made this fantastic prints which can be used again and again.
We have included a variety of coloured card sheets for you to mount your completed designs, so you can make them truly your own, or keep it classic in black and white. It's up to you! If you fancy extra card just select in the add on section.
So get cosy and make some time to create this beautiful project. Enjoy!
Rachel x
In your project kit...
- Full colour, detailed instruction booklet which guides you a stage at a time
- Lino Cutter set, including handle and five blades
- 2 sheets of soft cut lino
- Versacolor black ink pad
- 4 sheets of A4 premium white card
- 1 sheet of A4 pearlescent pink premium card
- 1 sheet of A4 rich gold premium card
- 1 sheet of A4 olive green premium card
- Craft Knife
- HB pencil
- PVA glue
£27.00