Set of Four Mini Folk Art Hoop Kits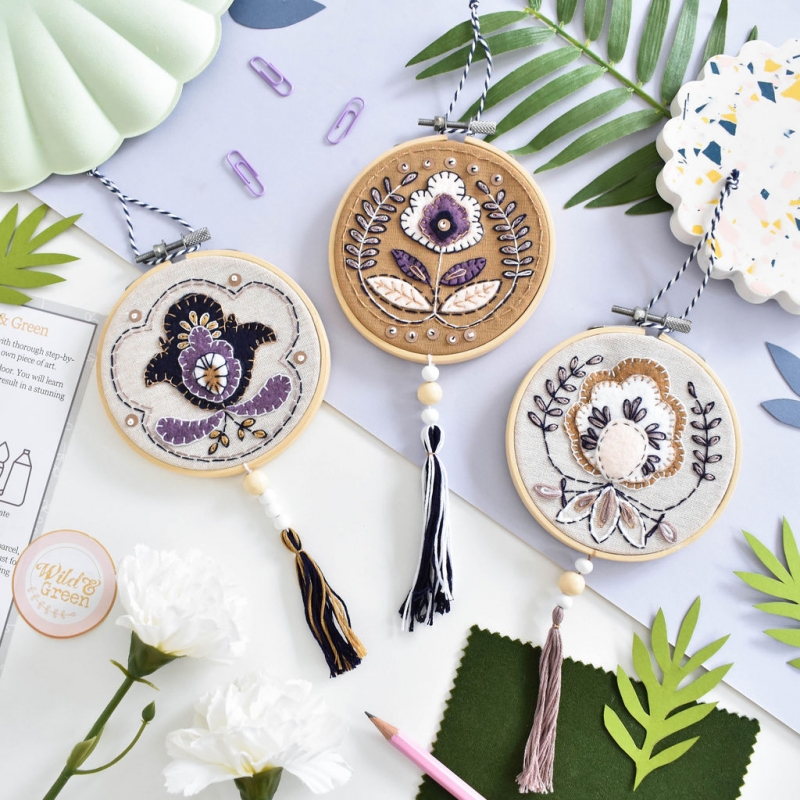 Click an image to enlarge
Introducing our mini folk art hoop collection. This set includes all four mini kits and means not only do you have four gorgeous projects to complete but that you ave even more money.
These kits are made using the highest quality linen, felts and threads and is inspired by the beautiful traditional patterns of Scandinavian folk art.
These kits contain everything needed to complete the project from fabrics, threads, wooden embroidery hoop and detailed instruction booklet (please be aware scissors are not included in our mini kits).
So get cosy and make some time to create this beautiful project. Enjoy!
In your project kits....
* Detailed instruction booklet
* Bespoke template sheet
* A selection of premium felt
* Embroidery hoop
* Premium linen fabric
* Stranded embroidery thread
* Bronze sequins and white beads
* Sewing needle and pins
* Carbon paper
* HB pencil
Discount code
All online payments are handled securely by PayPal.